1 CE credit available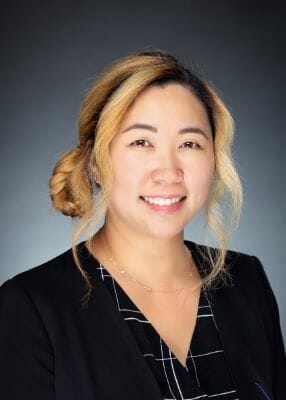 About the Speaker

Dr. Bellomy, a southern California native, received her Bachelor of Science in Biology from UCLA and her doctorate of optometry from SCCO.
Following graduation, she completed a Vision Therapy and Pediatric Residency at SCCO. She specialized her training in treating patients with binocular vision conditions, learning-related vision problems, strabismus/amblyopia and brain injury. She is also certified to treat ocular conditions such as red eyes, dry eyes and glaucoma.
Currently, she is an Assistant Professor at WesternU College of Optometry where she teaches the "Neuro-Optometric Rehabilitation 1: Non-Strabismic Anomalies" course. In addition, she serves as a clinical preceptor in the primary care, vision therapy and pediatric vision services at the Eye Care Institute at WesternU Health. She also works at a private practice, Accuvision Optometry, Inc., where she provides direct patient care as an associate optometrist and coordinates interprofessional care as the Director of Vision Therapy Services.
Dr. Bellomy is a distinguished Fellow of the American Academy of Optometry and a Board Certified Fellow of the College of Optometrists in Vision Development.
Course Description
Per the American Optometric Association (AOA), Computer Vision Syndrome "describes a group of eye and vision-related problems that result from prolonged computer, tablet, e-reader and cell phone use."
This course will review current trends and highlight key components in the evaluation, treatment and management of patients with Computer Vision Syndrome.
Course Objectives:
1. Define Computer Vision Syndrome (CVS)
2. Recognize the signs and symptoms associated with CVS
3. List pertinent tests to include for the assessment and diagnosis of CVS
4. Identify appropriate treatment options for CVS
5. List ergonomics and environmental considerations in the management of CVS
1 CE credit available